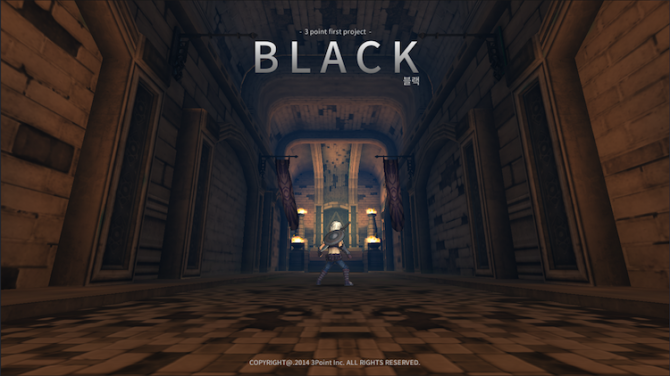 The action RPG (ARPG) is a super popular genre for mobile games. While it's tough to quantify this in numbers, since action RPGs, card battle RPGs, and just about any other game with a roleplaying element is simply considered an RPG, it's also easy to see that many companies have been producing ARPGs, some with considerable success. Gamevil is one such company to have hopped onto the bandwagon, having soft launched a slew of popular mobile ARPGs in Southeast Asia recently.
At G-Star 2014, a number of developers showed off some promising looking ARPGs that could be big in 2015. Here are four to look out for:
Project Black
Hack-and-slash ARPGs are often played in a horizontal screen, but not Project Black. Currently still in development, Black is from South Korean studio 3Point Inc. and puts players in one-on-one battle with impressively conceptualized enemies. It allows you to roam freely while out of combat, but draws you into a dungeon crawling experience more meaningful than just beating things up. Visually, the game reminds me a lot of Final Fantasy XII. Ah, Ivalice! Project Black will launch next year.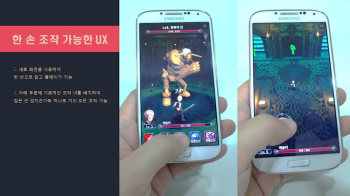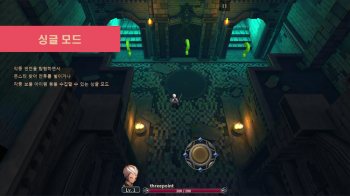 Harmagedon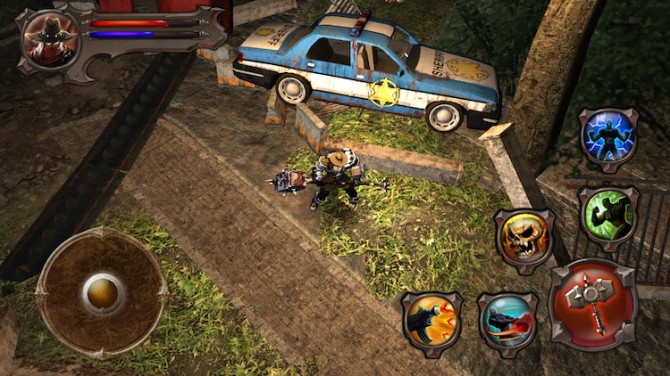 Harmagedon is your standard ARPG, but it does what many made-in-Asia ones have not. Rather than creating the high fantasy worlds Korean ARPGs are wont to do, it makes use of something truly Western: the zombie apocalypse! Yes, the main character is a hulking fellow who has left his family to go save his daughter, and to make mincemeat of some Resident Evil style zombies along the way! Harmagedon is a fun hack-and-slash adventure that is due for release mid next year. It is developed by South Korea's Double A Games. It is slated for release in Q2 2015.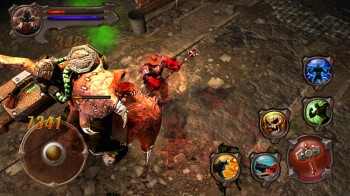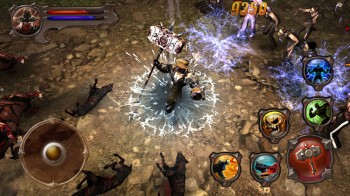 Saving Fairy Tale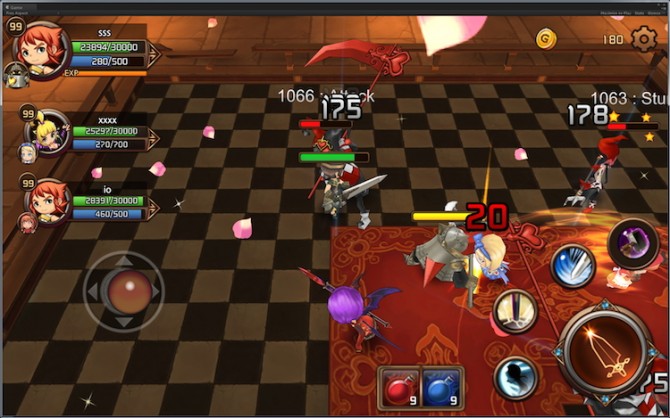 This is a much lighter game. Saving Fairy Tale is yet another classic hack-and-slash ARPG, except it brings Western fairy tales to life. While you control a generic hero, your pet can be a variety of storybook characters. I tried the Alice (from Alice in Wonderland) pet, and I was tickled to see her special attack being a giant foot crashing in from the sky. Saving Fairy Tale plays great, and has a lot of potential since it's working with some great IP. Saving Fairy Tale is still in development by Funwiz, from South Korea. It is slated for a 2015 release.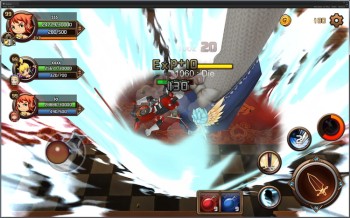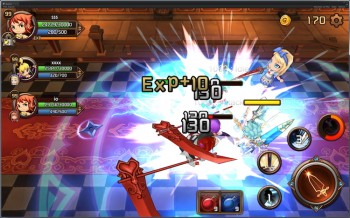 Hero Sky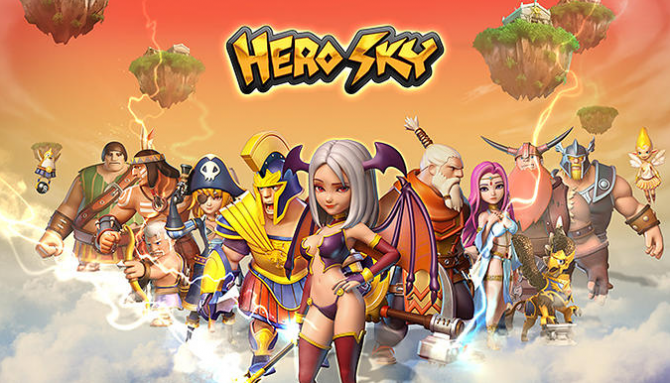 Hero Sky is a bit of a stretch, but is worth mentioning for sure. It involves more city management than plain hacking and slashing, but when you attack other cities, you make use of a hulking hero, who can rampage through buildings and knock them down like an enraged titan from the anime Attack on Titan. Hero Sky is developed by Innospark from South Korea, and the Korean version of the game is already available on iOS and Android.
Source: techinasia.com