Chinese representative takes home the IeSF World Championship title with a convincing 3-0 victory over Team Romania. The third place belongs to Team Finnland after a 2-0 victory over Georgia.
Newbee won the 6th IeSF World Championship scoring a 3-0 victory against the Romanian team. The Finnish team takes home third place after beating Georgia 2-0.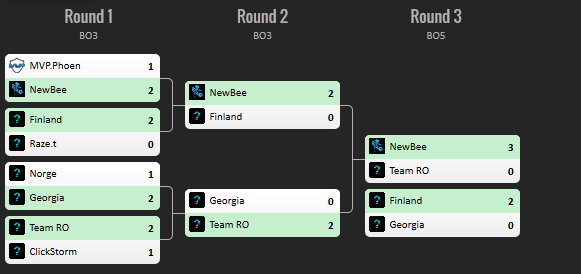 The Romanian team around shootingstar w33haa had a rough start into the tournament, conceding an early loss to Team Mongolz. Surprisingly enough, the Romanians were able to take down heavy favorites Newbee, taking the Chinese by surprise with a Meepo pick. Placing 2nd in the group, Team RO advanced to the playoffs, ending up in the seemingly easier part of the bracket and going straight through to the finals.
Newbee on the other hand had rougher opponents to face, such as MVP.Phoenix and Finnland. The Ti4 champions however did not waver and took home the title.
Source: gosugamers.net