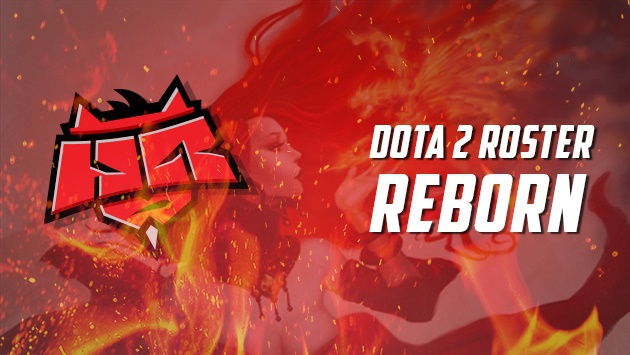 The recent results of the Russian squad Kompas Gaming have attracted the attention of HellRaisers, the organization that will be sponsoring them from now on. The original KPG roster has changed, as Dread has replaced PSM.
In an announcement made on their official website, Russian e-sports organization Hellraisers unveiled their acquisition of the up-and-coming Kompas Gaming, picking up four of the team's players, and replacing PSM with Andrey 'Dread' Golubev.
Starting off their announcement by stating that their DotA 2 roster had "suffered hard times lately," Hellraisers said that they had learned from the experience of working with young, talented gamers in their CS:GO squad, and welcomed aboard a "fully completed roster of ambitious players, who are eager to realize themselves on [the] professional DotA 2 scene."
They also revealed that the decision to pick up Kompas was not a spontaneous one, and that "certain pros and cons were weighed for a long time." Additionally, they said that in the process of monitoring KPG, the HR administration became more and more convinced of the "enormous potential" that Kompas Gaming's roster held.
Only four of KPG's players will be picked up by Hellraisers, however, as Kompas's support player Andrey 'PSM' Dunaev has decided to step down according to the announcement.
Kompas Gaming has found success in its recent games, defeating the likes of Team Tinker and Cloud 9 in best-of-ones, and beating another up-and-coming team LAJONS in a best-of-three, with Dread standing in for PSM as a support on their latest games.
It is not yet known what fate awaits Hellraisers' former roster.
Current Hellraisers Roster:
Artyom 'ARTES' Gorobey

Ivan 'gorec666' Kartankov

Andrey 'Afoninje' Afonin

Andrey 'Dread' Golubev

Dilat 'goddam' Seidimomyn
Source: gosugamers.net