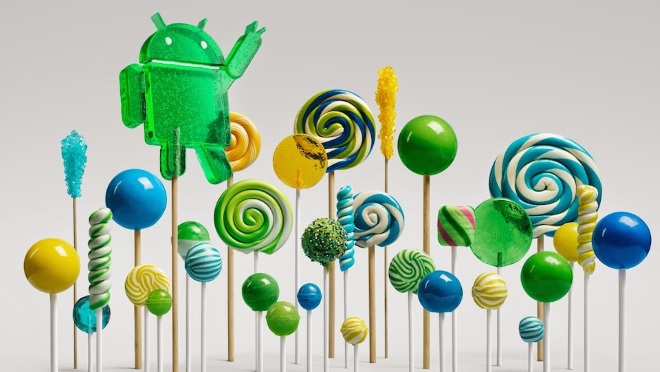 Google has just revealed that the next major version of Android, 5.0, will be known as Lollipop.
While Material Design will be the most obvious change from previous Android releases visually, there's plenty going on under the hood. Lollipop also gives you more control over device. You can now adjust your settings so that only certain people and notifications can get through, for example, when you're out to dinner or in the middle of an important meeting. And when an important notification does come through, you can see it directly from the lockscreen.
Google claims to have dramatically improved battery life, including a new battery-saving mode that can extend the lifespan of a soon-to-expire mobile by up to 90 minutes.
As previewed at Google I/O, Lollipop is our largest, most ambitious release on Android with over 5,000 new APIs for developers. Lollipop is designed to be flexible, to work on all your devices and to be customized for you the way you see fit.
Android 5.0 Lollipop, which comes on Nexus 6, Nexus 9 and Nexus Player, will also be available on Nexus 4, 5, 7, 10 and Google Play edition devices in the coming weeks.
Source: Android