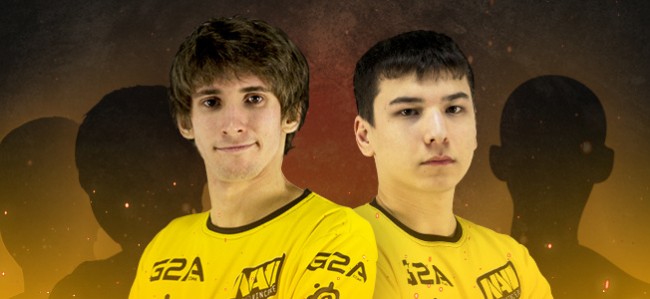 It's time to unveil the mystery of new Dota 2 team and announce the names of the first two players. To much joy of many fans of Natus Vincere,

Danil "Dendi" Ishutin and

Akbar "SoNNeikO" Butaev return to

Na`Vi!
These two players will be the core of new team. They will recruit the teammates. The process of recruiting will be arranged as follows:

Dendi and

SoNNeikO will be testing various players along with ingame combinations in order to make right decision and form an optimal roster!

In the near future, Na'Vi will announce the names of the three players, invited to Na`Vi.Dota 2 on probation. Do you guess, who will be invited? Share your opinion and predictions in comments!

Danil «Dendi» Ishutin


Akbar «SoNNeikO» Butaev
TBA
TBA
TBA
Source: navi-gaming.com