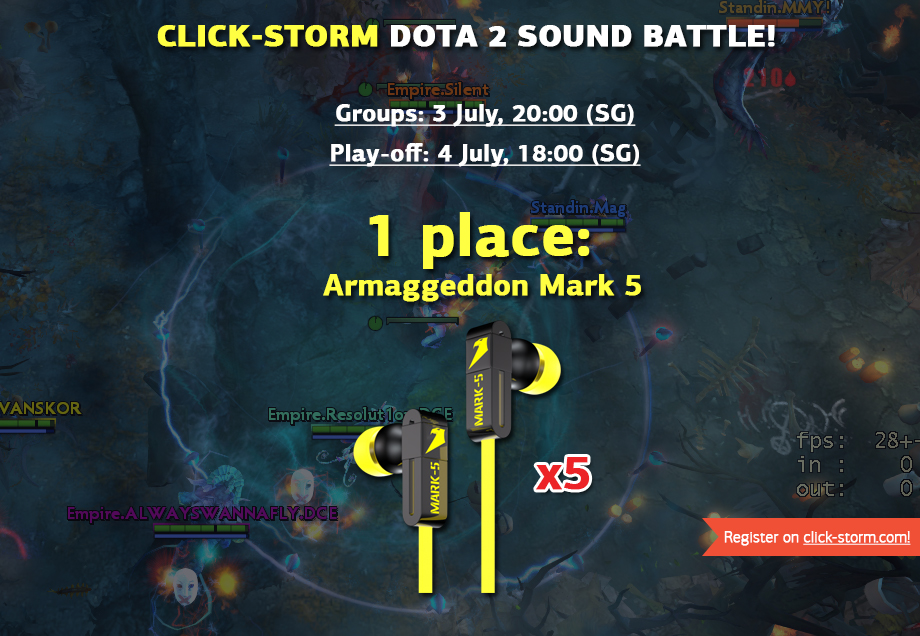 We are back with more tournaments! Click-Storm DOTA 2 SEA Sound Battle is an online DOTA 2 free tournament for all players in Southeast Asia.
Register all your team for free and win 5x ARMAGGEDDON MARK 5 earphones!
Need a team? Apply now!
Don't forget to invite all your team members
We know it's hard to find a team and persuade everyone to come in time. Also we know that it hurts when you get eliminated in the first round.
That's why we decided to have a group stage, so everyone will be able to enjoy a game.
Don't be afraid, each team will get at least 3 games in a group!
2 teams from each group proceed to play-off.
When:
Groups: 3 July, 20:00 SG time
Play-off: 4 July, 18:00 SG time
Prize fund:
1 place - 5x ARMAGGEDDON MARK 5 earphones.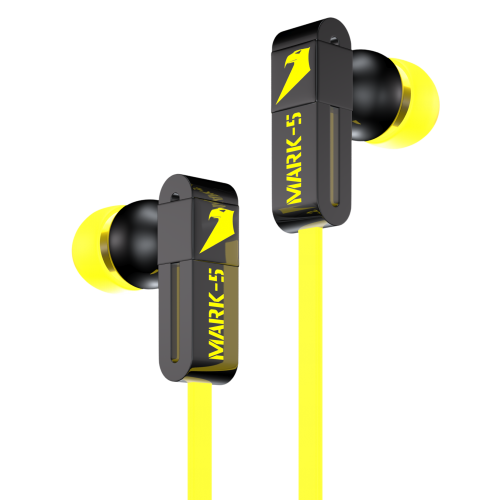 Perfect for use with notebook and smartphone. Splits 4-step 3.5mm audio jack into separate jacks for sound input and output for your convenience.
Entry fee:
Don't have a team?
How to register:
1. Click "Register now" and enroll your team and invite team members - just send them your personal direct link.
2. Captains should be present on the web-site.
3. Play hard and have fun!